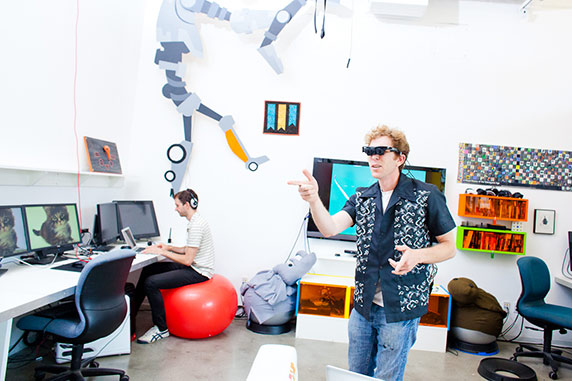 THE GAME LAB BRINGS STUDENTS FROM A VARIETY OF BACKGROUNDS TOGETHER TO CREATE, PLAY, AND DISCUSS GAMES.
This is a list of all people who have worked in the UCLA Game Lab past and present, click the links below to filter by current and alumni:

People »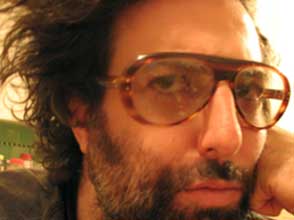 Eddo Stern
Eddo Stern works on the disputed borderlands between fantasy and reality, exploring the uneasy and otherwise unconscious connections between physical existence and electronic simulation. He works with new modes of narrative and documentary, experimental game design, fantasies of technology and history, and cross-cultural representation. At the Design | Media Arts Department he teaches courses on game design and culture; computer game development; and physical computing in an art context.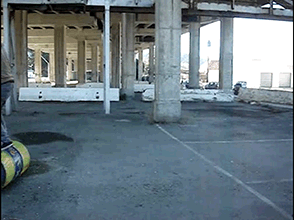 David Elliott
David Elliott has an MFA from the UCLA Design Media Arts department, a background in photography from International Center of Photography in New York and fine art from San Francisco Art Institute. He is currently managing the UCLA Game Lab.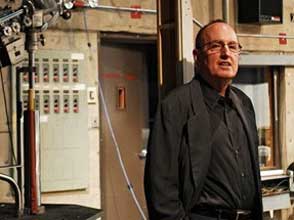 Stephen Mamber
Stephen Mamber teaches in the Cinema and Media Studies Program of the Theater, Film, and Television school at UCLA. His Digital Media courses include the seminars "Issues in Electronic Culture", "Computer Applications for Film Studies", and "Videogame Theory." His film courses include classes on narrative theory, visual analysis, directors and genres, and many other subjects.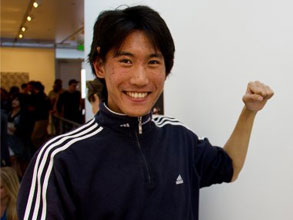 Peter Lu
Peter Lu has been inspired by the likes of other independent games to be a developer himself. He wants to bring back a sense of continuity that seems lost in so many "designed by committee" games that currently flood the market. Peter believes that developers should be in control of the tools used to create creative content instead of letting the tools dictate creative boundaries. He has since made several games and continues to work on new games.
Game Lab Research Assistant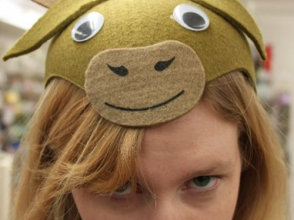 Hayley Greenhalgh
Hayley Greenhalgh is a 4th year Design/Media Arts student at UCLA with a focus in motion graphics, animation and interactive media. She likes comics, science fiction and pretty old books. She hates weedwhackers and black licorice. She'll play any game that has an interesting story or incredible art (preferably both), but she'll also settle for nostalgia.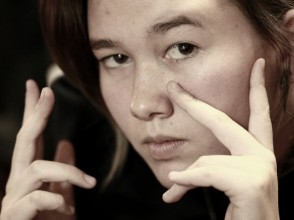 Adeline Ducker
Adeline Ducker explores narrative in media through games, animation, and film. She is intrigued by trends in society and expresses her observations through figurative imagery or story. Her work is influenced by all things horror, fantastical, and even downright strange. She is currently a 4th year student at UCLA and is majoring in Design | Media Arts.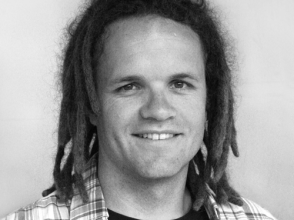 Pete Hawkes
Pete Hawkes explores the potential of natural patterns and processes in art and learning. He received a BFA in Graphic Design from Brigham Young University and has taught interactive design at Utah Valley University and the Maryland Institute College of Art. Pete has over 10 years of interactive design and motion experience working with a wide range of clients including Ogilvy Interactive, KFC, Liz Claiborne, JWT, and the Sci-Fi Channel.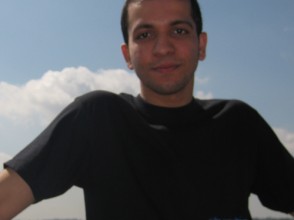 Mubbasir Kapadia
Mubbasir Kapadia is a PhD student in the Computer Science Department at UCLA. He is a joint member of the Modeling, Animation and Graphics Lab (MAGIX) as well as the Game Lab, and aspires to inject his research in computer animation and artificial intelligence into making innovative and experimental games.
Game Lab Research Assistant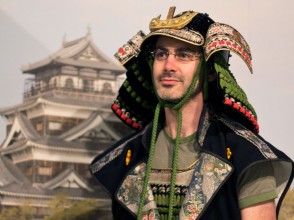 Jonathan Cecil
Jonathan Cecil is a visual artist living and working in Los Angeles, California. He received a BA in Studio Art from University of California Santa Barbara. Jonathan's work has been exhibited in galleries and museums including Donna Beam Gallery at University of Nevada Las Vegas and Santa Barbara Contemporary Arts Forum. His work is in public collections including The Getty Center.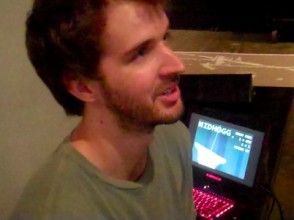 Mark Essen
Mark Essen is a game designer, he lives in Los Angeles and is currently a grad student in UCLA's Design and Media Arts program. His work has been exhibited at FILE in Sao Paulo, the New Museum in New York, MoCCA in Toronto, FACT, [DAM] Berlin, Vice/Intel's international Creators Project, and various other galleries, festivals, and basements.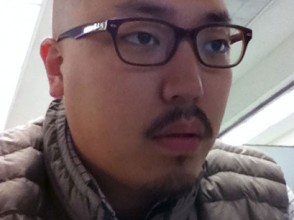 Yilip Kang
Having graduated with a Bachelors of Arts degree from UC Berkeley, Yilip is currently completing his Masters of Architecture degree in the department of Architecture and Urban Design at UCLA. His academic and personal research includes 3D visual studies, robotics, and prototyping.
Game Lab Research Assistant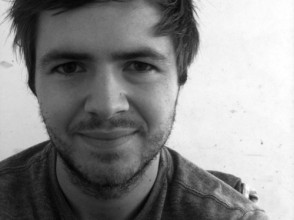 Bob Frederick
Bob Frederick is a designer and a graduate student in the UCLA Architecture department. He holds a Bachelor of Arts in Architecture from the University of Kentucky. Working on projects at firms in Los Angeles and New York, he has developed an interest in 3d modeling and visual production.
Game Lab Research Assistant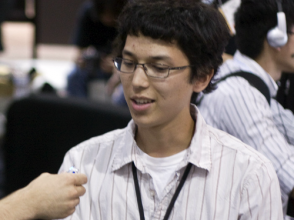 Joshua Nuernberger
Joshua Nuernberger is a 3rd year undergrad in Design | Media Arts who is interested in illustration, narrative, film, and gaming. His work has been featured at the Independent Games Festival (Game Developers Conference), IndieCade @ E3, Indie Games Arcade (Eurogamer Expo), and in PCGamer and Game Developer Magazine.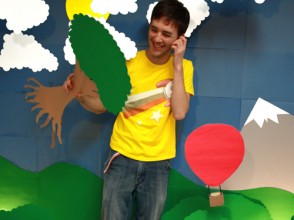 Bryan Wuest
Bryan Wuest is a current graduate student of Cinema and Media Studies in the School of Theater, Film, and Television at UCLA. His interests lie in both video game theory and design. He'd like to explore how narrative and affect are composed and controlled through gameplay, and the experience this creates for the player. He is also a pretty good baker.
Game Lab Research Assistant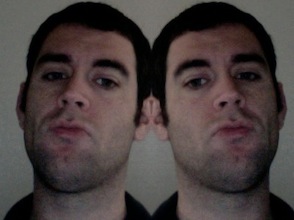 Sean Soria
Sean Soria does not have an evil twin, but easily finds others to play as second player. He enjoys video games with intriguing plots and computer programming. He's managed to combine his love of video games and programming at the UCLA Game Lab. In his free time he's also working on his PhD in the Computer Science department at UCLA.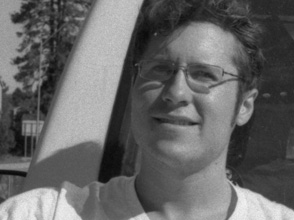 Steven Amrhein
Steven Amrhein recently graduated from UCLA with a BA in Design/Media Arts and a minor in Film, and is currently working on a series of woodblock prints while pursuing migrant farming. As a designer/artist he is interested in novel forms of digital interaction and traditional image-making techniques.
Game Lab Research Assistant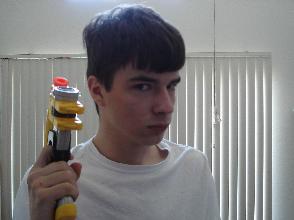 Anton Bobkov
Anton Bobkov is a first year graduate math student at UCLA. He likes power metal, the Harry Potter series, and oversized tea cups. In video games, he looks for complex game mechanics and interconnected storylines. He enjoys programming AI for games and never misses a chance to put a ridiculously complicated simulation into any piece of code.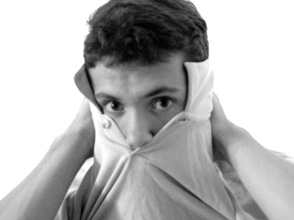 Dawson Dill
Dawson Dill is a recent graduate of the UCLA Design | Media Arts Department with a minor in film. He likes to explore the way systems can define narrative as well as data... but maybe not as much as he likes drawing pictures of gross people doing weird things. Someday he hopes to bring the two together.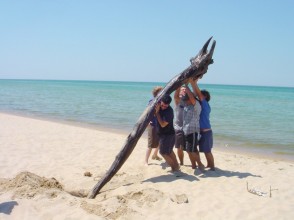 Chris Reilly
Chris Reilly is an artist, writer, hacker and teacher. Chris received his BFA with a focus on New Media from the School of the Art Institute of Chicago in 2006. His artwork incorporates a range of media including video games, kinetic sculpture and robots.
Game Lab RESEARCH ASSISTANT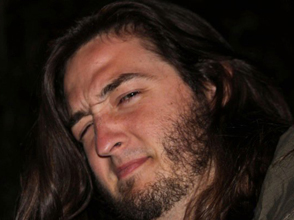 Garrett Johnson
Independent major from the design department with an interest in both programming and art direction related to game design and development. He is currently working in the game lab developing independent projects.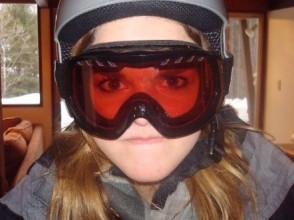 Noa P. Kaplan
Noa P. Kaplan is a media artist living in Los Angeles, California. She received her BA from Yale University and is currently a graduate student in the Design Media Arts Department at UCLA. Noa's artwork examines the impact of technology on production processes, material structure, and scale. Her other research interests include the mechanics of visual perception, practices that enable sustained focus, and moments of augmented self-awareness.
Game Lab RESEARCH ASSISTANT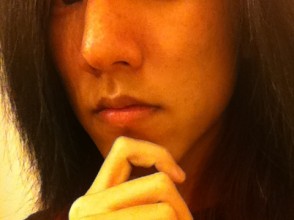 Jonathan Bae
Jonathan Bae is a high school senior with a deep interest for game development, logo design and creative writing. He has earned a Young Authors Award in 2006, listens to slam death metal and has a constant craving for tacos. In his free time, he plays competetive computer games at a semi-serious level and freehands symmetrical logos. He plays World of Warcraft, earning 'Insane in the Membrane' in 2009.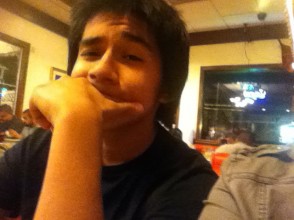 Justin Rabanales
Coming from the UCLA Community Schools, Justin Rabanales is a high school senior with a ever growing passion for game development and computer science. He has acheived a Science Award in 2008, for having the highest science score in LAUSD. He is a Sith Lord in "Star Wars the Old Republic". When he isn't being a Sith Lord he is a COG Soldier, a DragonBorn or a Clone Trooper. His music taste fall with anything that sounds like the band DOPE.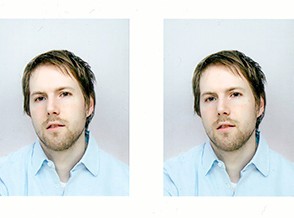 Gottfried Haider
Gottfried Haider was born in 1985 in Vienna, Austria. He is a self-taught computer programmer, and joined the Vienna University of Applied Arts in 2005 to work and research in the field of computer arts. His main areas of interest are urban soundscape theory, algorithmically dealing with space, and ways of making code accessible to the audience.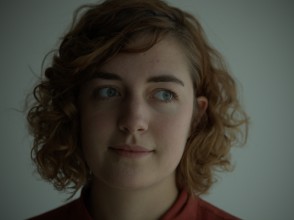 Anna Reutinger
Anna Reutinger is an undergrad at UCLA D|MA
Game Lab RESEARCH ASSISTANT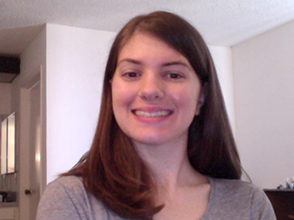 Heather Penn
Heather is a 4th year undergrad in Design | Media Arts whose interests lie in creating 3D environments that can abstract or distort the natural world as a way to discover meaning and create emotion. Her current game project is an attempt to actually do all that and includes themes of architectural phenomenology, memory, trees, and cute animals.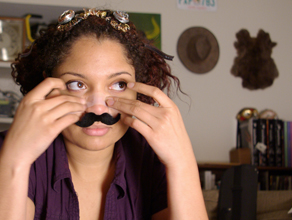 Aliah Magdalena Darke
Aliah is a 4th year Design | Media Arts student with a passion for novelty and invention. She is interested in trap doors, moving bookcases and worn leather journals which she hopes will someday lead her to unfathomable treasure. Formerly a Prop Mistress, Phone Psychic, and Level 60 Hunter, Aliah now spends much of her time napping on the 8th floor balcony and contemplating her next adventure.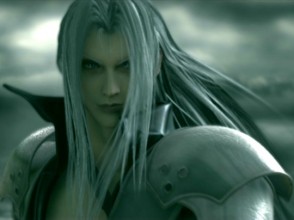 Seph Li
Sephiroth is a programmer, a graphic designer, and he makes video games. After graduating from Tsinghua University in Beijing with bachelor's degrees in Computer Software and Digital Entertainment Design, he is in UCLA pursuing a MFA degree in Design|Media Arts. Currently Sephiroth is deadly interested in making projects on exploring the relationship between information technology and people's everyday life.
Game Lab RESEARCH ASSISTANT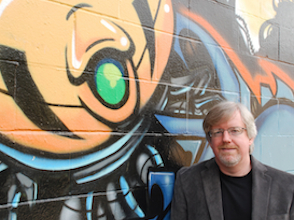 David O'Grady
David O'Grady is a PhD candidate in Cinema and Media studies who researches and writes on documentary film, Wes Anderson and video games. His dissertation is investigating video game interfaces and their implications for the experience of play. David also sometimes scribbles on his blog at erraticplay.com.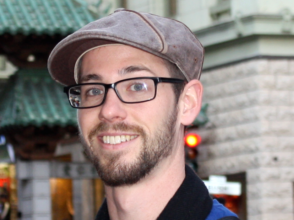 Colin Smith-Clark
Colin is a cognitive psychology instructor and researcher. He studies learning and memory, and is interested in how games and game developers take advantage of learning mechanisms, as well as how embodiment, or bodily experiences, can affect things.
Game Lab RESEARCH ASSISTANT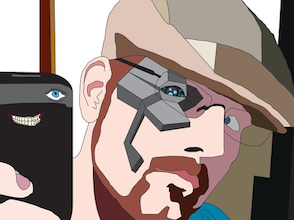 Liam Allman
Liam is a complex synthetic life form from the distant future, sent back to play the part of a 3rd-year undergrad with interests in tabletop game design and character work (and the combination of the two: old school RPGs) until his robot overlords instruct him otherwise. His complex runtimes drive him to write articles about tabletop gaming, when he is not busy recharging his solar cells in the sculpture garden or interfacing with the primitive computing devices of the present.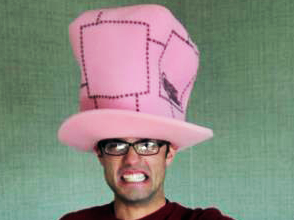 Nick Crockett
Nick is an undergrad Design | Media Arts student primarily interested in game mechanics, and user interface design. Drawing inspiration from several indie developers, he also hopes to explore the use of games as a medium for criticality and meaningful commentary.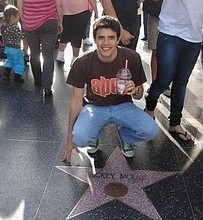 Costas Sideris
Is a PhD student of UCLA Computer Science, doing research at UCLA under Demetri Terzopoulos and Petros Faloutsos ( York University, Toronto ) . He earned his Bachelor's in Computer & Electrical Engineering at National Technical University of Athens,Greece. His graduate work is focused on Human & Computer Interaction as well as physical simulations,animation and computer vision. He is a member of the UCLA Computer Graphics & Vision Laboratory . He enjoys skiing and surfing.
Game Lab RESEARCH ASSISTANT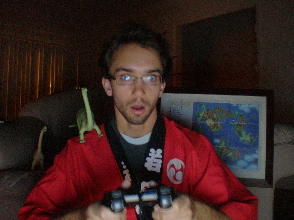 Daniel Henri Boden
"Daniel Boden studied French and political science at UCLA. The latter concentration connects Daniel to games by way of game theory. He is interested in games as models of choice and political interaction in which players must act strategically to optimize their payoffs. Daniel enjoys a good board game and retains fond memories of himself as a child watching his older brothers playing various installments of the 'Final Fantasy' series. He strongly believes in the zen of leveling up."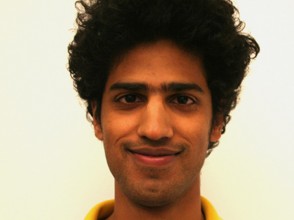 Gautam Rangan
Gautam Rangan has a BA in Art History and Biology from UC Berkeley. He has created animations for eleven different professors at UC Berkeley, the Discovery Science channel, and the Connecticut Science Center.
Game Lab RESEARCH ASSISTANT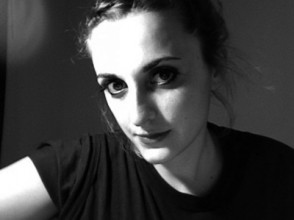 Pinar Yoldas
Pinar is a recipient of Eugene Wurzel Memorial Scholarship and Clifton Webb Scholarship from the School of the Arts and Architecture at UCLA.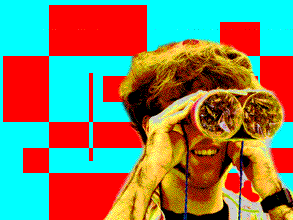 Alexander James Ricket
Hideous noise, hacky code, primitive scrawl. Hideous noise, hacky code, primitive scrawl. Hideous noise, hacky code, primitive scrawl. Hideous noise, hacky code, primitive scrawl. Hideous noise, hacky code, primitive scrawl. Hideous noise, hacky code, primitive scrawl.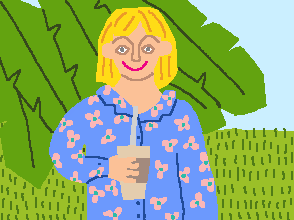 Lea Schönfelder
Lea Schönfelder is an animator and game designer. She is currently a graduate student at the Baden-Wuerttemberg Film Academy and a visiting artist in residence at the UCLA Game Lab. Her games often deal with questions surrounding gender, ethics, documentary, and everyday experience and in turn spark public debate. For example the Russian Parliament discussed to ban her game "Ulitsa Dimitrova" from the Russian audience.
Game Lab Artist-in-residence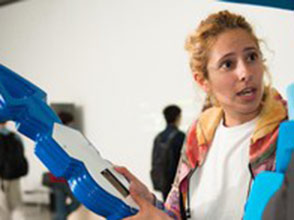 Diana Ford
One of diana's research focus areas is the evaluation of visual systems and information for quality for improving search, user-experience and engagement. For her dissertation she tackles how to evaluate real time 3D virtual environments for quality. She focuses on figuring out how filmmakers can harness the power of user generated content (machinima) and communities of practice in their storytelling and artistic creations without compromising on their creative freedom and control.
Game Lab RESEARCH ASSISTANT