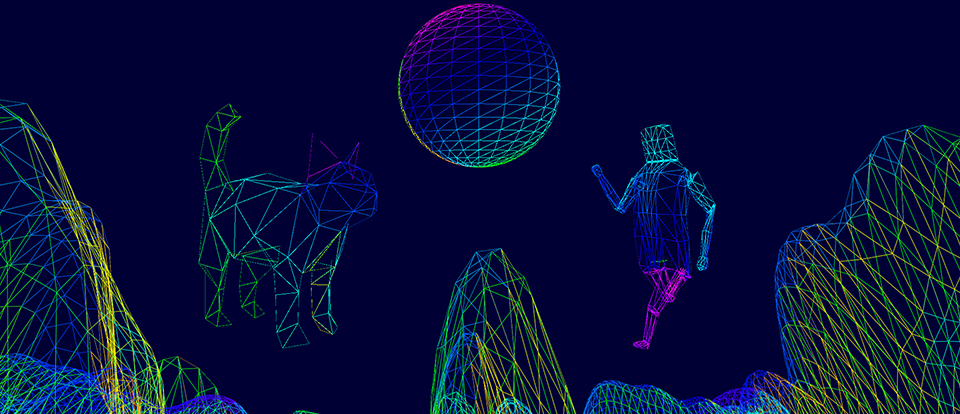 LINKS AND DOWNLOADS
ABOUT THE AUTHOR
Garrett Johnson works at NASA Jet Propulsion Laboratory doing software engineering and interaction design in 2012 with a background in game design and development. He works primarily on the Human Robotic Systems project, researching innovative ways to remotely control robotic systems, including the high-degree of freedom robot, ATHLETE.
---
Unity Wireframe Shader Overview
Do you yearn for the 3D vector art of yesteryear? Do straight connected lines suggesting 3-dimensional form fill your heart with the warmth of nostalgic joy? Transform your game into the 80's cyber-punk extravaganza you've been dreaming of with the Unity Wireframe Shader, from the UCLA Game Lab.
There are few requirements for Unity Wireframe shader that is important to note. Below are things you need:
Unity Pro (Shaders cannot be used in the free version of Unity).
Windows Operating System.
DirectX11 (Geometry shaders are required).
Be sure to set your Unity project to Directx11 rendering
UV maps are required for Textures to work.