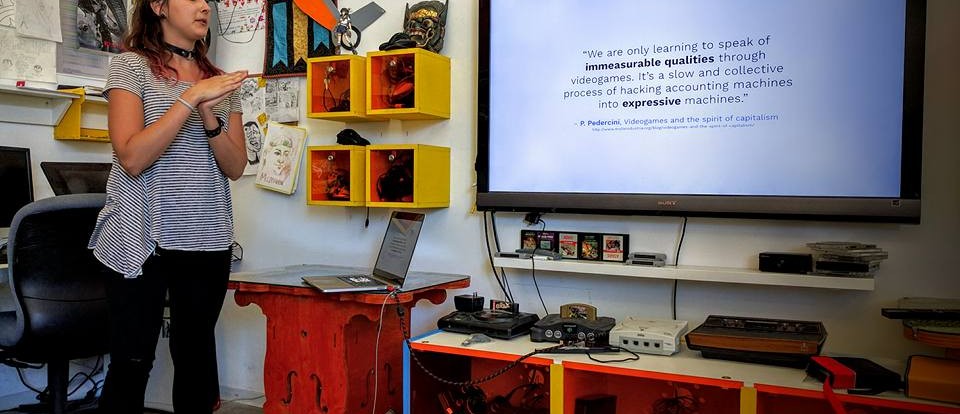 Artist Talk: Annamaria Andrea Vitelli
LINKS AND DOWNLOADS
WHEN
Monday, April 20, 2016
12:00 p.m. - 2:00 p.m.
---
Visiting Artist-in-Residence Andrea Vitelli and Ph.D.candidate at Politecnico di Milano presented her research in games and interaction design at a pop-up lecture in the Game Lab. The presentation, titled "Performing Meaning Through Authorial Games: lessons learned about meaning, aesthetics, and play" used examples from indie games and game theorists alike. Andrea also showed her own games and talked about the research practices behind their creation.