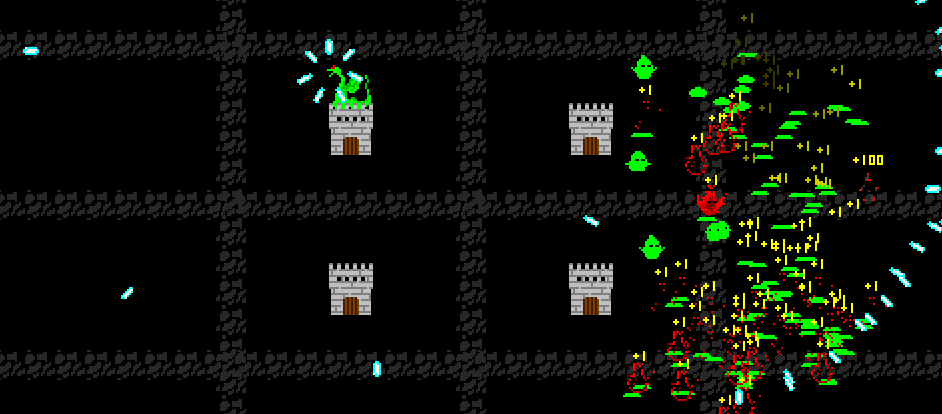 LINKS AND DOWNLOADS
CONTEXT
Initiated as an experimental quickie, became a full featured game.
MEDIUM
Built in c++ for the following platforms: -Arcade (trackball) -iPad and other tablet-like devices -laptop w/ trackpad.
CREDITS
Anton Bobkov

: Programmer, Designer, Rogue Artist


Peter Lu

: Artist, Designer, Sound, Rogue Programmer


Alex Rickett

: Music, Programmer

---
Kill! Capture! Loot!
Burn & Turn is an arcade-styled action game. Capture the princesses, defend your tower, collect and stack powerups for devastating combos.
Burn & Turn is available for several mobile platforms:
iOs: view here
Andriod Appstore: view here
Amazon Appstore (Kindle Fire): view here
Blackberry Appstore (Playbook): view here