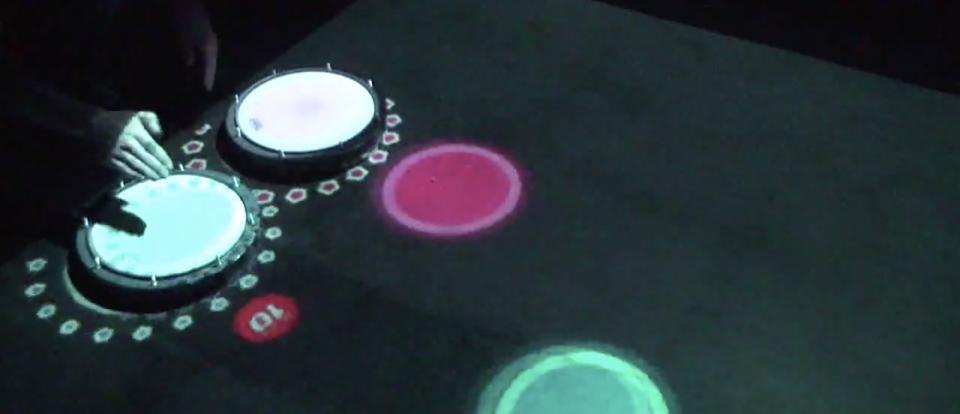 DATE
2010
CONTEXT
Created for Winter '09, Game Design I with Eddo Stern.
MEDIUM
PEOPLE
George Michael Brower

: Game Designer

---
A sight-reading music game using overhead projection and the Arduino controller to create an immersive interface. Two drums are custom outfitted with piezo sensors to detect a player's input. The game is controlled using custom software written in Processing.
Software rates the musical accuracy of a user's input, and adjusts a "reward spectacle" accordingly. A "combo counter" is responsible for displaying the number of consecutively scored notes.