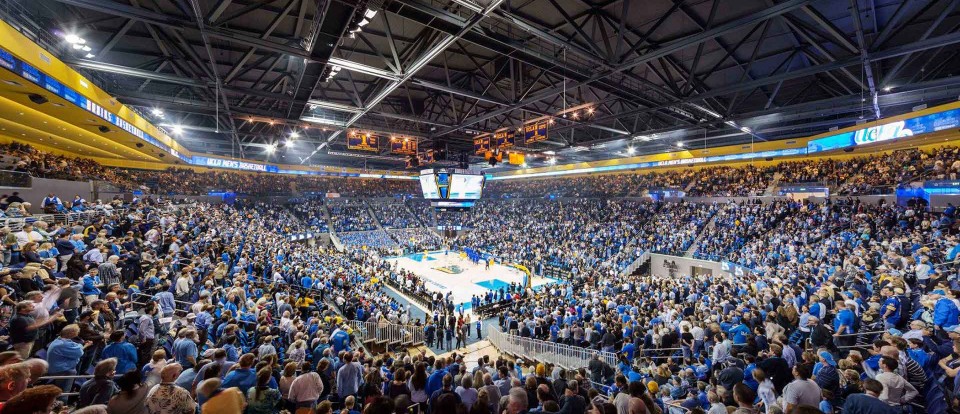 LA Hackathon at UCLA
Posted on April 4th, 2014
by David Elliot
What is a Hackathon?
LA Hacks is a student competition to build the most exciting technology products within 36 hours. Products are then judged by professionals in the tech industry. Check out this blog post by hackathon guru Dave Fontenot to learn more.
Who can attend?
LA Hacks focuses primarily on undergraduate students but accepts high school students on a case-by-case basis.
How much does it cost to attend?
Admission is free for hackers, NO "STRINGS" ATTACHED! (You'll get that on the bus ride over) That includes food and drinks for the duration of the hackathon including transportation for those taking LA Hacks sponsored busses. Buses will pick up from a designated spot at each school and perform drop off at the end of the event. We will be reimbursing each chosen applicants flying in from out-of-state $200.
What can my team build?
Whatever computer-related projects your mind can come up with! Web, desktop, mobile, and hardware projects are all welcome. Projects will be judged based on creativity, technical difficulty, polish, and usefulness.
How big are teams?
Teams should be at most 4 people total. You can compete alone, but that's a lot less fun. We'll have a site up to help find teams before the event, and you'll have time at the start to meet others to join teams.
Are we allowed to build on past projects or code?
No. All hacks must begin at the event with no prior code written. Using third-party APIs and libraries is definitely okay, as long as they're accessible by everyone else as well. Our judges are experts, they know what's possible in 36 hours.
What should I bring?
All attendees are required to bring their valid student ID for admission (name must match Eventbrite registration) and a laptop for hacking (which includes charger and all). If you want to do a hardware hack, don't forget to bring the devices you plan on working with. Additionally, bring sleeping bags (if you can't hang) and toiletry materials.